How to Go Shopping in Barcelona
How would you define yourself? Sporty? Into music? A foodie? Are you good at hunting out a bargain or finding an unusual item? Or maybe you're looking for the perfect wedding dress? It doesn't matter, there is a tailor-made shopping route for each of you, whatever your tastes and hobbies. All you have to do is find your shopping route to go around the shops in Barcelona! Below the official tourism site of Barcelona explains more about it....
In Barcelona, you don't have to choose between going shopping or sightseeing. Wherever you go, you'll see that shops are part of city life. And while you discover unforgettable sights, you'll be welcomed by the window displays of leading international brands, modern designer shops and traditional shops that have been there since time immemorial.
Barcelona is a city of retail thoroughfares.

The shopping route par excellence is the Barcelona Shopping Line, which showcases top-quality, leading brands from around the world; a surprising collection of cutting-edge shops featuring the latest trends; affordable fashion for young people...

The compact city model epitomised by Barcelona has boosted the development of the retail thoroughfares, located in different neighbourhoods and around Barcelona's municipal markets, that identify the city today and set it apart from other retail models and cities.

In fashion
Barcelona is in fashion. And Barcelona is fashion. This is why you'll find shops selling clothes in every style for women, men and children. Make sure you visit the finest shops selling leather goods. The fashion show is under way!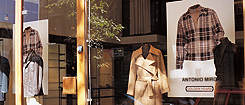 Bon appétit!
Take away a tasty morsel of Barcelona's fine food. In this route, you'll find a whole host of specialist shops in Barcelona for lovers of good wines and the most exquisite speciality foods. And be sure to visit the food markets, the true heart of the city!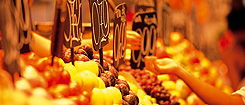 Look good, feel good
It's easy to look good in Barcelona. Just let some of its hairdresser's and perfumeries tempt you in, or buy a pair of glasses from one of its coolest opticians. And if you want to look radiant on your wedding day, you must visit the city's bridalwear shops. They're an absolute dream!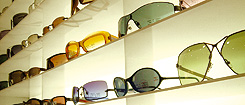 Gifts with a lot of love
Find that special something at the city's jewellers' and watchmakers'. Find a surprise for the kids at one of its toy shops. You're certain to find the perfect gift for your loved ones... or for yourselves!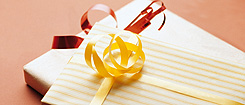 Arts and Crafts: A tradition you can take home
Barcelona has a whole host of craft workshops and shops where you can find items steeped in history and tradition. Jewellery, bags, accessories, textiles and ceramics with the flavour and tradition of the city's master craftsmen.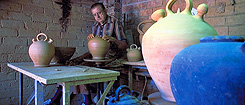 Stylish homes
...the style that suits you best. Barcelona has a whole host of homewear shops where you'll find the accessories, textiles, objects and fabrics you love. What's your type of decor?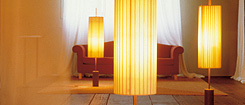 Setting trends
Lovers of cutting-edge design are in luck. We recommend you take a walk around the shops run by young designers in the Gràcia district if you're looking for one-off items of clothing; follow a route around the most fashionable shops in the Born and browse in the city's modern shoe shops.
An original touch
Different objects, exotic shops, shops dating back over one hundred years... people who love looking out special and unique places will find real treasures at the city's most original shops.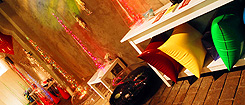 Hobbies and hobbyists
Sports and music fans can browse in Barcelona's many specialised shops. For art lovers, Barcelona has a great many art galleries of all styles.
Below are the main Shopping routes
Tel: +34 647 044 889 or email us at

This email address is being protected from spambots. You need JavaScript enabled to view it.